The meaning and journey of this cup.
The outside of this cup is clay that was not glazed. The symbol is the Triveca Code used for Manifestation. The instructions will come with the cup! So from the outside this cup is in its raw form, your hands will feel Mother Earth. This is where you start out.
And as you come to your desired outcome that you have manifested you look on the inside of the gift that has been given everything turns to gold, your wish has been granted, the manifestation is complete.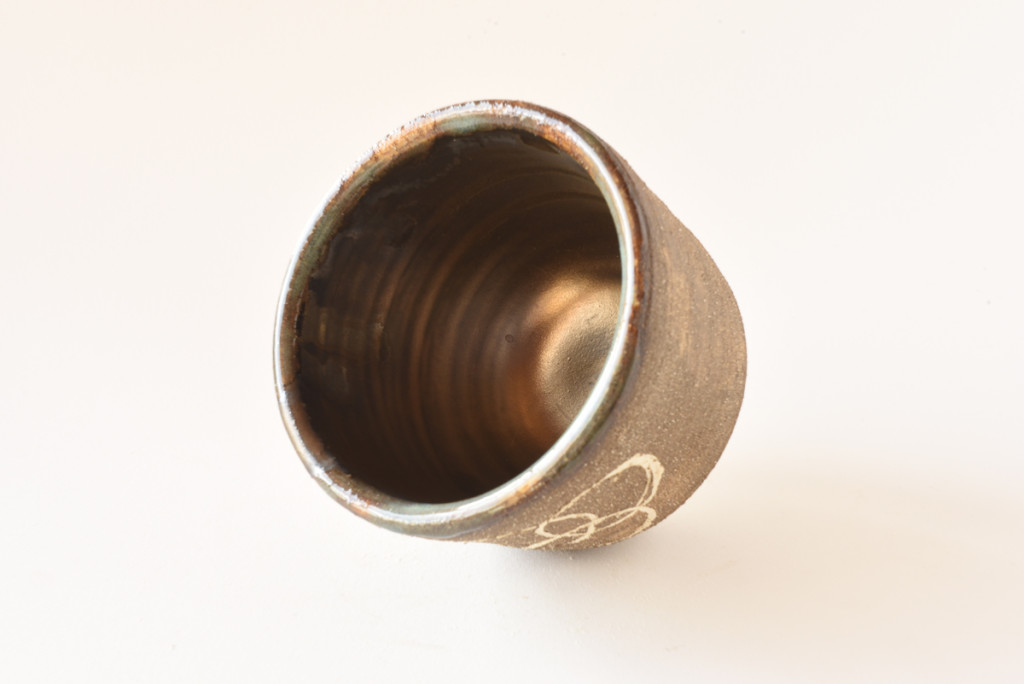 I am so excited about this cup. And of course it has my intention and prayers in it for you who is going to use this cup.
Love always, Claudia
P.S. Send me an email at potteryfromthesoul@gmail.com if you'd like to be the owner of this cup 🙂 Investment is $55