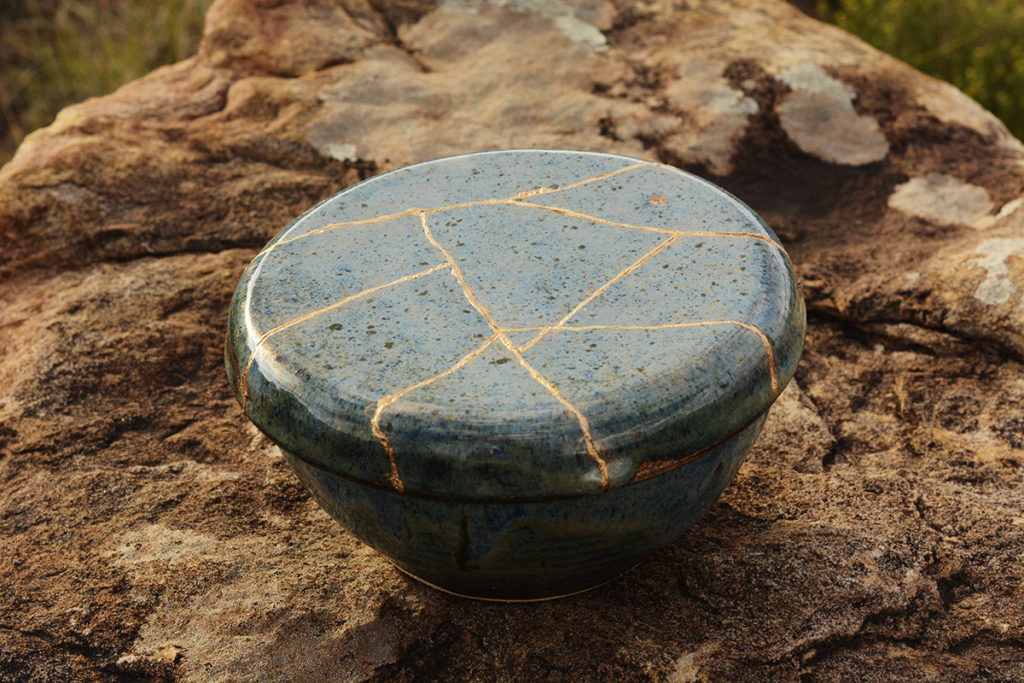 Kintsugi is a Japanese art, tradition and philosophy which embraces the imperfect and damaged. It is a great metaphor for life! The piece is repaired with gold leaves and transformed into something even more beautiful and meaningful than the piece could have been without the damage.
I use Japanese materials that are all food safe, namely Urugushi which is the sap of a Japanese tree which holds together the pieces, then a lacquer is applied and then either gold, silver or pearl powder, whichever you prefer, on top of the lacquer.
It is a process that requires much patience as the pieces have to be polished at the sharp edges, cleaned, then put together and dried in a high humidity box which is called a "muro" for somewhere between 7 -14 days depending on how quickly the piece dries. After that it needs to be cleaned again so that the material only is on the lines that are going to be painted with lacquer. After the lacquer dries a little but not too much, the gold powder is applied and dries some more.
Please contact me and send a picture or a few pictures of the piece you are thinking of having transformed and I am happy to give you an estimate. I embrace each piece in this transformation.